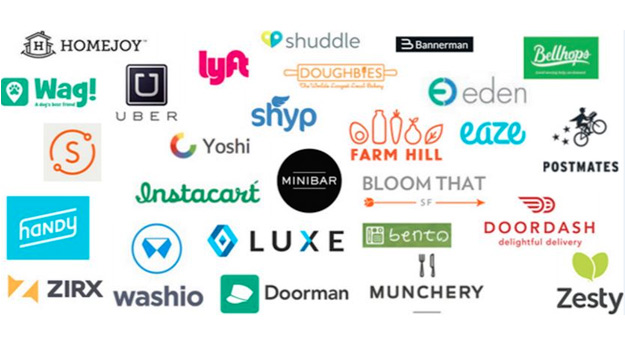 AB 5 was proposed to safeguard the gig-economy workers by reclassifying workers as employees, essentially codifying the "ABC" test and expanding its application to the Labor and Unemployment Insurance codes. This would allow former independent contractor's to be able to collect on paid time off, unemployment insurance, health benefits and other compensation allotted to employees. 
EMPLOYMENT OF MINORS IN ENTERTAINMENT INDUSTRY
AB 267 applies to minors working in the entertainment industry. The law currently states that the employment of minors in the entertainment industry requires certification from a physician and surgeon for an infant younger than one month to be employed on any motion picture set or location. This bill expands on these requirements by defining any type of motion picture using any format (film, television, commercial) and by any medium (theater, television, photography, advertising, etc.).
DISCRIMINATION, HARASSMENT AND RETALIATION PROTECTIONS
SB 188 expands the Fair Employment and Housing Act (FEHA) to prohibit discrimination against employees and students based on their natural hairstyles.
Employers are required to provide a free of intrusion room close to the employee's work area and is other than a bathroom. The room needs to be;
• Safe, clean and free of toxic or hazardous materials
• Contain a surface to place a breast pump and other personal items
• Contain seating
• Have access to electricity
• Provide running water
• Provide a refrigerator for storing breast milk
Employers should also create and implement a lactation policy and publish in employee handbook
Paid Family Leave benefits have been expanded from 6 weeks to 8 weeks
California Family Rights Act (CFRA) expands to airline flight deck or cabin crew by creating special eligibility requirements
Protected leave for organ donation was expanded to require employers to add an additional unpaid leave of absence for up to 30 days
Changes definition of domestic partnership from either two adults of the same sex or two adults of the opposite sex to just any 2 adults over the age of 18
This bill expands on gun violence restraining orders  to apply to employers and co-workers who regularly act with an employee or teacher, to file a petition for a gun violence restraining order.
Currently under law, employers are required to report a "serious injury or illness", meaning that the employee requires hospitalization for more than 24 hours and must report to the California Division of Occupational Health and Safety (OSHA). This bill removes the 24-hour requirement, so all injuries/illnesses requiring hospitalization, must be reported to OSHA 
Employers are prohibited from mandating employees to sign an arbitration agreement. The bill also prohibits retaliation and discrimination against an applicant or employee who refuses to enter such agreements. 
This bill does not apply to arbitration agreements entered into prior to January 1, 2020
DISCLAIMER
None of the authors, contributors, administrators, or anyone else connected with Ajconsultinggroupca.com, in any way whatsoever, can be responsible for your use of the information contained in or linked from these web pages.